Skip to Content
Neuropathy Treatment in Houston, TX
Professional Neuropathy Treatment in Houston, TX
Highly-Skilled & Compassionate Doctors You Can Count On
Neurology Consultants Of Houston provides patients throughout Houston, TX with professional neuropathy treatment. Our award-winning physicians are highly-trained and -qualified to provide accurate diagnoses and a wide range of neuropathy treatment options. With more than 25 years of experience, you can rest assured you'll receive premier care, unwavering compassion, and unparalleled professionalism from our expert team. Visit our clinic today for the best care in Houston.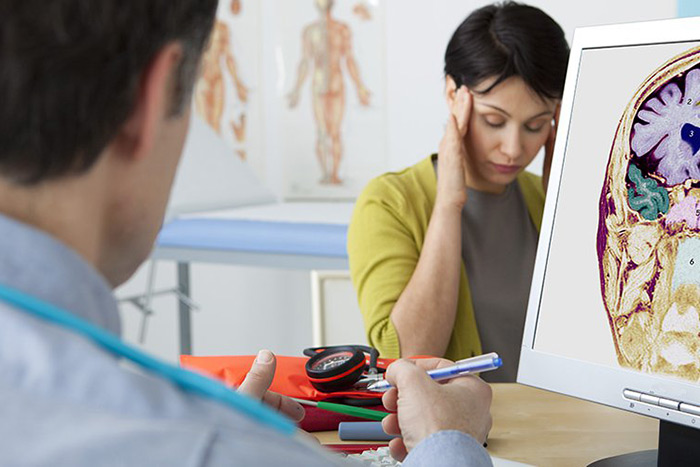 What Is Neuropathy?
Neuropathy is any medical condition or disorder that affects nerve activity in the peripheral nervous system. The peripheral nervous system is the network of nerves that carry signals from your brain throughout your body. It includes sensory nerves, motor nerves, and autonomic nerves. Neuropathy can affect patients of any age and manifest both disruptive and disabling symptoms.
The Causes Of Neuropathy
If you've ever wondered, what causes neuropathy? You don't have to wonder any longer. There is a wide range of factors that can cause neuropathy. For example, diabetes can damage the nerves and cause neuropathy when left untreated. Some causes of neuropathy include:
Autoimmune diseases
Trauma or pressure on a nerve
Tumors or growths that compress a nerve
Vitamin deficiencies
Alcoholism
Exposure to poisons
Infections
Inherited disorders
Bone marrow disorders
Kidney disease
Liver disease
An underactive thyroid
Connective tissue disorders
The Symptoms Of Neuropathy
There are various neuropathy symptoms. And, if left untreated, neuropathy can increase your risk of burns, infection, and other injuries. These symptoms include, but are not limited to, the following:
Gradual onset of numbness
Sharp, jabbing, throbbing, or burning pain
Extreme sensitivity to touch
Pain during activities that shouldn't cause pain
Lack of coordination and falling
Muscle weakness
Feeling as if you're wearing gloves or socks when you're not
Paralysis if motor nerves are affected
What Is The Treatment For Neuropathy?
Neuropathy treatment begins with a comprehensive exam that includes nerve conduction studies and electromyograms. We will discuss your symptoms, general health, and lifestyle during your initial exam. We may also perform tests to study the extent of your nerve damage. Afterward, we will devise a customized treatment plan based on your unique needs. We may prescribe medication or recommend physical therapy or surgery to address any underlying conditions.
We Can Help You with Your Neurological Disorder