Skip to Content
Why You Should Feel Comfortable Choosing Us
Neurology Consultants of Houston, P.A. strives to provide dedicated, compassionate care for every patient in our state-of-the-art outpatient clinic. Our award-winning physicians have all received extensive training to diagnose even the most complex neurological conditions. We have over 25 years of experience assessing and treating various issues, including chronic headaches and migraines, seizures, epilepsy, multiple sclerosis, sleep disorders and more. We accept outside referrals in both our general practice and our Infusion Suite, where we utilize the latest technology available.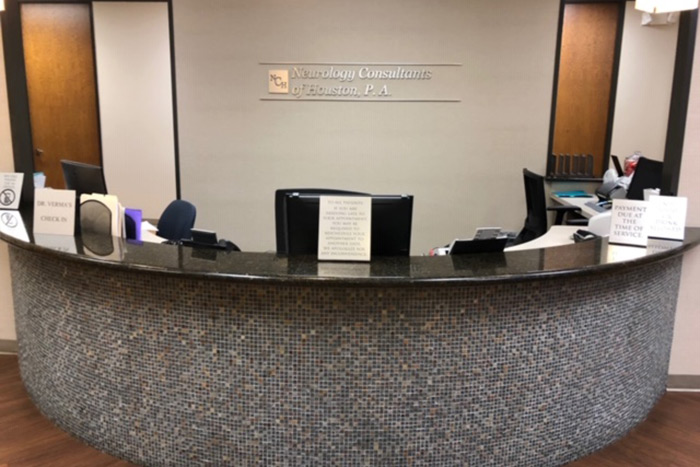 Our Patient Portal Minimizes Wait Times
At Neurology Consultants of Houston, P.A., we go out of our way to make your visits to our clinic as pleasant and comfortable as possible. New and existing patients always have access to our patient portal, in which they can communicate directly with their physician, request prescription refills, schedule their appointments, pay their medical bills, access their medical history and link to helpful educational resources that address their specific medical concerns. This helps minimize patient wait time in our office so that we can get you in to see your physician as quickly as possible.

We Value and Listen to Patient Feedback
Providing comprehensive treatment options, Neurology Consultants of Houston, P.A. strongly believes in the importance of educating our patients, so they can always make well-informed choices when it comes to their health care. As leaders in our field, we stay up-to-date on neurological studies and research, as well as diagnostic technology. We also value and listen to patient feedback. Should you ever have any questions or concerns about your neurological care, we encourage you to contact us.