Skip to Content
General Neurologists in Houston, TX
Nationally Recognized Neurologists in Houston, TX
We're proud of the award-winning team at Neurology Consultants of Houston. Our neurologists can help relieve you of the symptoms related to your neurological disorder. Finding a quality neurologist in Houston, TX can be difficult, but our Bellaire clinic is one of the best in the area. Our existing and new patients are always impressed with our comprehensive and patient-focused treatment and compassionate bedside manner. Neurological conditions can be devastating, as well as physically and emotionally traumatizing to deal with because they are often debilitating and prevent patients from living comfortable lives. This is why when it comes to treating these conditions, you need a doctor who understands how to treat a neurological condition and one who understands how challenging it is to deal with. Our neurology consultants dedicate themselves to delivering that combination of expert and compassionate care.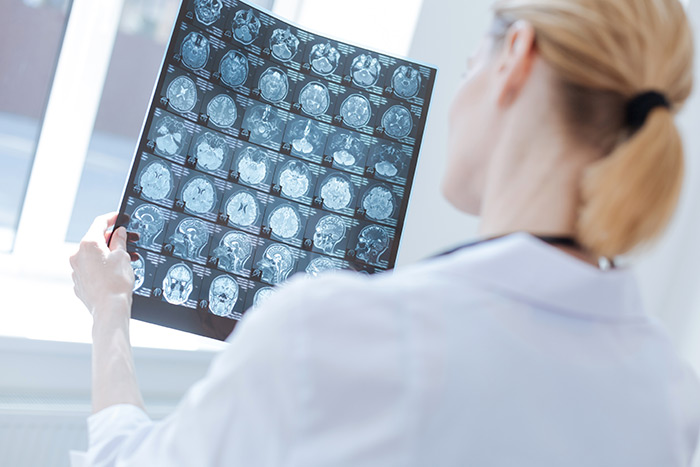 Our Neurology Consultants Committed to Ongoing Training
To provide the best care to our patients, our neurology consultants receive extra training in EMG and neuromuscular diseases. Each member of our staff is an invaluable asset and work tirelessly to ensure your visits are as pleasant as possible and that they move your case towards a medical resolution. This commitment allows us to place the focus where it belongs: on you. Whether you suffer from chronic migraines or you had a stroke or suffer from Parkinson's disease, you deserve a physician recognized as one of the best in their field. Neurology Consultants of Houston regularly receives awards and recognition for our excellent work, including:
2010-2018 Top Doctor and Top Neurologist in Houston
Super Doctors Texas 2009-2019 and Top Texas Physicians
Houstonia Top Doctors 2015-2018
Most Compassionate Doctor for three consecutive years
What is a Neurologist?
Neurology Consultants of Houston provides medical treatment to patients suffering from illnesses and disorders that relate to the nervous system. The nervous system consists of two parts. The first – the central nervous system – consists of your brain and spinal cord. The second part includes all the neural elements of your body that require signals from the brain and spinal cord to function – including your nose, eyes, ears, and skin. Neurologists are specialists. Our goal is to use our specialized knowledge to treat any condition that is rooted in the central nervous system or the sensory receptors. In addition to a four-year college, medical school, and one year of internship in internal medicine, each of our neurology consultants spent three years in residency for neurology. Beyond our neurologists' residencies, they receive additional training, which allows them to specialize in specific neurological conditions. Read below for examples of these conditions.
What Does a Neurologist Do?
Our focus is on treating the conditions and ailments your family practitioner cannot. While you might trust and know your family doctor, they will need to refer you to a neurological consultant if they suspect a neurological condition is responsible for your ill-health. Our experience and specialized training enable us to treat patients suffering from a variety of disorders that present an array of symptoms. For instance, you might want to consider seeing one of our neurology consultants if you are experiencing symptoms like coordination problems, abnormal muscle weakness, sensory changes, confusion, or dizziness.
Neurology appointments aren't so different from a routine checkup. Just as your family practitioner takes care to eliminate all possibilities through a variety of tests when you are sick, a neurology consultation at Neurology Consultants of Houston consists of an array of tests to gauge your mental status, speech capabilities, vision, muscle strength, coordination, reflexes, and senses. These tests help us form a diagnosis so we can begin to treat you.
There are numerous neurological conditions, some more serious than others, but some of the most common include: Migraines, Amyotrophic Lateral Sclerosis (ALS or Lou Gehrig's Disease), Epilepsy, Multiple Sclerosis, Parkinson's Disease, Strokes, Brain Tumors,  Brain Trauma, Tremors, Tourette's Syndrome, Spinal cord disorders, And More
State Of The Art Technology
Suffering from a neurological condition is challenging. That is why Neurology Consultants of Houston strives to offer the best possible care. This level of care extends far beyond just treating the symptoms of the neurological condition. We're aware that beyond the physical limitations, pain, and difficulties associated with neurological conditions like brain tumors, multiple sclerosis, and Amyotrophic Lateral Sclerosis (ALS or Lou Gehrig's Disease), there are emotional challenges. Severe neurological conditions sometimes force Houston, TX patients to accept a life very different than the one they led before. Our neurology consultants want to put your mind at ease and provide comfort during this time. Give us a call at 713-795-4785 to schedule an appointment. We feel it is critical you get started on the road to recovery immediately, and we look forward to diagnosing and treating you.